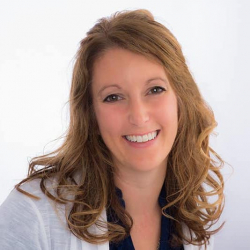 Latest posts by Nikki DeGeorge Weaver, Au.D.
(see all)
Each May, the American Speech-Language Hearing Association (ASHA) raises awareness on the issues of hearing loss and communication disorders. This year's theme is "Communication Across the Lifespan." ASHA hopes to shed light on how communication is affected by hearing loss in people of all ages.
Hearing loss makes it hard to comprehend speech and could end up undermining the very connections and relationships that define our lives, whether at home or at school, at work or at play. We hope that the following story about a Shark Tank investor will illustrate how hearing aids are not just for those who are retired. So if you are wondering if you have hearing loss, be sure to schedule a hearing test with us!
——————————————————–
Shark Tank Investor say hearing aids have saved his life
A star of the reality TV series Shark Tank has opened up about his battle with hearing loss, and how his favorite device is not smartphone, or Fitbit, but a hearing aid.
Daymond John is an experienced investor and the author of several bestselling books.
But he's also one of the 37 million in the US who has hearing loss. He has been using hearing aids for the past few years, and he says he is shocked by how much they have improved his ability to communicate with others.
"It just made such a big difference in my everyday ability to communicate and what I didn't realize I was missing," he explains. "I realize how much more effective I am. At the end of the day, communication is going to get me where I'm going."
Discovering hearing loss
A lifelong music-lover, John has been going to live concerts since he was 14. He was one of those kids who loved standing in front of the speaker. As he entered his 40s, he realised something wrong with his hearing. But John sat on his hearing loss for many years, believing that hearing aids were bulky and would make him stand out.
"At first, I wasn't sure if I wanted to wear something because some look like a VCR for your ear,"
After being invited to a party held by Starkey, he took a hearing test which confirmed his fears. John never knew how bad his hearing was until he took that test and tried one of the hearing aids out.
"I'd often think people were mumbling or something wasn't on that loud," he said. "But at the event, they invited everyone to try on a hearing device, and it was like night and day."
John began using Starkey's Halo 2 hearing aids from that day onwards.
Fighting Stigma
When John got his first pair of hearing aids, he was surprised at how discreet and technologically advanced they were.
"You think of your grandparents wearing hearing aids — not me," John explained to CNNMoney. "But I'm talking to you through my hearing aids … and you'd never really know I'm wearing something."
Since then, he is now committed to fighting the stigma of wearing hearing aids. To that end, for next pair of hearing aids from Starkey, he requested that they be a bright shade of red (which contrasted with his dark skin) to make everyone know that he was proud to wear them.
"I asked Starkey to hook me up with a special pop color pair that didn't blend in with my skin like my brown pair did. I want to make sure people noticed them when they see me."
John is a true convert to hearing aids now and is urging others to follow suit, and forget any social stigma attached to the devices.
"Why would you ever miss all the beautiful sounds of life because of what somebody else thinks?"
——————————————————–
Coweta Hearing Clinic
We're proud to stock Starkey's Halo, as well as numerous other advanced hearing aid models, at Coweta Hearing Clinic. This May, we hope you celebrate Better Speech and Hearing Month and take action on treating hearing loss. Consider visiting us for a hearing test and consultation. Contact us for an appointment today!