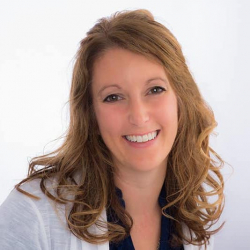 Latest posts by Nikki DeGeorge Weaver, Au.D.
(see all)
Noise-related hearing loss is the most common form of hearing loss, in part because many people don't recognize the extent to which excess noise can permanently damage their hearing – or how loud the world around them is. Dangerous noise levels in our everyday environment is called noise pollution and it can have a big effect on how well we hear. If you live around a lot of noise, it is important to protect yourself from noise-induced hearing loss and curb your exposure to harmful sounds. 
Unfortunately, excess noise is everywhere in today's world from places where it is obvious, such as construction sites or loud subway cars, to places where it is less evident such as the flow of highway traffic, busy restaurants or your favorite sporting event. Noise pollution can even be occurring inside your home with tools, appliances and volume levels exposing you to dangerous levels of noise. 
What Is Too Loud?
The louder sounds are, the quicker they can cause permanent damage to our hearing. While hearing loss can happen suddenly, in most cases noise-induced hearing loss is caused by the gradual build up of hearing damage caused by loud noise in our everyday life. Because hearing loss can happen gradually in a way we don't notice, it is important to recognize sound levels where injury to our hearing can happen.
Our hearing needs time to rest and recoup itself after exposure to loud noise. Relentless sound places constant stress on our hearing and can lead to hearing damage. While our hearing is designed to be incredibly sensitive, at volumes above 75 decibels (dB), hearing loss can begin to occur. The volume of 75 dB is about the volume of a running vacuum cleaner. At this sound level, hearing damage is possible if exposure is ongoing for over 24 hours. 
Louder volumes damage your hearing in much less time. The sound of an active factory floor, around 85 dB, can injure hearing in 8 hours while the noise of a rock concert at 105 dB will cause hearing damage in just 10 minutes. Any incoming sound above 120 dB causes instant hearing damage if your hearing is not protected.
Traffic and Transportation
Alongside construction, transportation accounts for much of the excess noise we hear in our outdoor environment. All forms of transportation generate noise that can damage your hearing, either from being a rider or living or working near transportation routes. People living near airports and flight paths can easily normalize the loud intrusions of air traffic, but consistent exposure can stress your hearing. Similarly, those with long daily commutes in loud traffic or on noisy trains or buses need to consider hearing protection to avoid noise exposure. 
Personal Volume
Sadly, one of the easiest ways to expose yourself to noise pollution is through the volume you set for your headphones or media players. Multi-speaker home stereos and surround sound can boost music, movie and video game volume to levels that aren't safe to listen to. Headphones present a special problem, as they can deliver harmful noise volumes straight into your ear canal, maximising potential damage. Always keep your volume levels set in the lower two-thirds of your devices volume range. 
Busy Events and Locations
Busy venues and big public events have the tendency to generate a lot of sound. Concerts and sports events frequently register over 90 dB. A rollicking party or busy restaurant can get to be as loud – or louder- than industrial machinery. When in a loud environment, it is important to take breaks from the noise to let your hearing recover. You can also protect yourself from excess sound with earplugs or earmuffs.
Protecting Your Hearing
If you lead a noisy life, it is time to make a plan to reduce your exposure to dangerous sound levels. Start by limiting your noise in the home. Turn down volume settings and minimize your use of appliances. Wear hearing protection when working with yard equipment or power tools. 
A noisy hobby or commute is a good reason to invest in fitted, reusable hearing protection.Our team can help you choose the right option for your needs. Fitted earplugs and earmuffs providing exceptional noise reduction and hearing protection for loud environments. Contact us today!