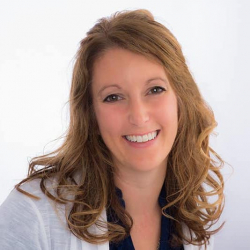 Latest posts by Nikki DeGeorge Weaver, Au.D.
(see all)
Hearing aid technology has grown by leaps and bounds in the century since they were first introduced. The incorporation of rechargeable batteries is one of the most recent advancements in hearing aid technology.
It's been a challenge to master: at first, rechargeable batteries tiny enough to fit in hearing aids lacked sufficient power to sufficiently move the needle. But hearing aids with rechargeable batteries are now long-lasting and reliable thanks to lithium-ion technology.
How do they work?
Rechargeable hearing aids have batteries built right in. These are not replaceable or replaceable. Rather than removing the batteries to recharge them, all you have to do each night is place the hearing aid on the charger. You'll have a full day of power in the morning. It's that simple!
Lithium-ion technology is used in today's rechargeable hearing aid batteries, and these long-lasting batteries can easily last a whole day. The batteries offer enough juice to let you hear your way, whether you're running intricate apps to assist you to hear or streaming audio throughout the day.
The advantages of rechargeable power
No-hassle charging
If you have dexterity concerns, you may find that disposable hearing aid batteries are too inconvenient. You struggle to remove the tabs from the packing before inserting them into your hearing aids. Hearing aids that are rechargeable allows you to hear clearly without having to fuss with disposable hearing aids.
Helps you build a good hearing aid routine
Disposable hearing aid batteries should be replaced every 3 to 10 days for a full day of use. Because it's challenging to guess when they'll run out of power, you should always keep extras on hand. The batteries may run out at inappropriate times, during a board meeting, or at a concert. But even on long days, rechargeable hearing aids can quickly deliver a full day's worth of power. You may go about your day without worrying about your hearing aids since you know they'll be powerful enough.
No extra costs
If your devices utilize regular hearing aid batteries, you'll need to budget for all batteries you'll consume over the year. Depending on power consumption, you'll need to replace the batteries every few days, and the expense of these batteries adds up quickly over the life of your hearing aid. These extra costs are not present in rechargeable hearing aids, and most rechargeable hearing aid batteries last for about five years.
Safer for children and pets
Tiny hearing aid batteries can be dangerous to children and pets. If you use disposable hearing aid batteries, keep them out of reach of youngsters and dispose of used batteries properly to avoid eating or choking. You may make your house safer for your children and pets by using rechargeable hearing aid batteries.
More environmentally friendly
You won't have to worry about where to dispose of the dead batteries, nor will you have to consider the environmental impact of all the batteries you throw away each year.
Quick Charge Options
If you forgot to charge your phone overnight, you could use a quick charge option to get some more power. Many rechargeable hearing aids may be charged in 30 minutes to an hour and last for several hours.
Weekend Charging
Do you frequently travel on weekends or for work? Portable battery chargers are included with many rechargeable hearing aids. These may charge your hearing aid batteries for two or three days without having to put your charger into an outlet. This makes it even more convenient, and you won't have to worry about your hearing aids running out of battery life.
Is it time for you to upgrade to rechargeable power?
When shopping for a hearing aid that will fit your hearing loss and needs, you should first analyze all of the hearing aid's programs and features. After you've decided on the programs you require, consider battery type and whether you have the option of using a rechargeable hearing aid battery.
We're excited to teach you more about power options and other cutting-edge features in the hearing aid landscape. For assistance and a consultation, contact us today.